Previous Events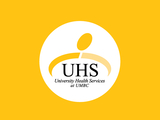 Wed, May 16, 12:00pm - Wed, May 16, 3:00pm
Take a break from finals for a snack and tips on getting through the end of the semesters from the Peer Health Educators! We'll have coloring pages, snacks, rubber ducks, giveaways and more!
---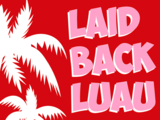 Kick back with UHS and Student Judicial before finals!
Tue, May 15, 11:00am - Tue, May 15, 2:00pm
Come join Student Judicial Programs and University Health Services as we throw a Laid Back Luau on the deck of the Student Development & Success Center (Counseling Center, Student Judicial Programs, and the Interfaith Center). 
We'll have snacks, giveaways, music, study tips and more! Enjoy the beautiful weather on the deck! 
---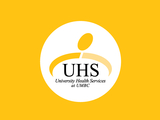 Tue, May 01, 6:00pm - Tue, May 01, 7:30pm
Join the Peer Health Educators for some Zumba, mental health tips, and snacks to get you going before finals begin! 
Giveaways and snacks are first come first serve! 
---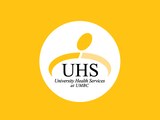 Sat, Apr 28, 9:00am - Sat, Apr 28, 12:00pm
Suicide prevention starts with everyday heroes like you. Join us on Saturday, April 28, 2018 at UMBC as we walk to fight suicide and raise awareness about mental health. Be a part of the movement turning hope into action, and create a culture that's smart about mental health. Funds raised at the walks will benefit the American Foundation for Suicide Prevention. 

Register today, create your team, and begin fundraising!!! Visit www.afsp.org/umbc today!

There will be memorial activities to honor loved ones and resource tables to visit before and after the walk.
---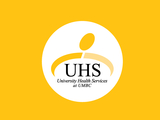 Wed, Apr 25, 11:00am - Wed, Apr 25, 2:00pm
2018 UMBC Out of the Darkness Campus Walk is coming up on Saturday, April 28th and we'll have rocks going along the path of the walk with positive messages on them to keep you going to the end! 

Come to #UMBCRocks to paint a rock for the path and leave your mark for this powerful event! 

After the walk, our Peer Health Educators will place all of the rocks around campus so you can get a surprise positive motivation boost right before finals or an exam! 

If you find a rock, use the hashtag #UMBCRocks and post it on Facebook, Twitter, or Instagram! Tag us @umbcuhs! Every post you make will be an entry into our raffle for a grand prize! 
---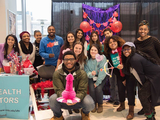 Mon, Apr 09, 12:00pm - Mon, Apr 09, 1:00pm
Have you ever been interested in being a Peer Health Educator? Come to our open house to learn about our program! 

The Peers serve as campus leaders and advocates for holistic wellness and public health practice, facilitate evidence-based programs across campus, and earn the PRAC Internship Credit! 

We will be having 2 open houses:

Monday, April 2nd during free hour in Commons 327
Wednesday, April 9th during free hour in Commons 327
---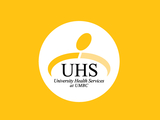 Mon, Apr 02, 4:00pm - Mon, Apr 02, 6:00pm
Join UHS and Counseling Center for our interactive screening of It's Real: College Students and Mental Health from the American Foundation for Suicide Prevention.
We will have a short discussion after and refreshments available! Visit asfp.org for additional resources or Student Health 101.
---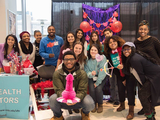 Mon, Apr 02, 12:00pm - Mon, Apr 02, 1:00pm
Have you ever been interested in being a Peer Health Educator? Come to our open house to learn about our program! 

The Peers serve as campus leaders and advocates for holistic wellness and public health practice, facilitate evidence-based programs across campus, and earn the PRAC Internship Credit! 

We will be having 2 open houses:

Monday, April 2nd during free hour in Commons 327
Wednesday, April 9th during free hour in Commons 327