Previous Events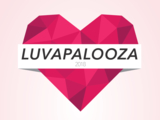 Wed, Feb 07, 11:00am - Wed, Feb 07, 2:00pm
Luvapalooza is back and better than ever! Our theme is "Love Yourself" and not only will we have a stellar Photo Booth, but the Counseling Center will have a selfie station! Our Peer Health Educators will have healthy self-love tips, a positive note station, commonvision will be doing button making, UMBC Dining will be doing a food demo with our Registered Dietitian, and that's not all! (seb), Mosaic Center, Green Dot, and Women's Center will be there too! 

Come celebrate yourself on February 7th at 11am on Commons Mainstreet! 
---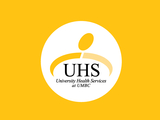 Don't miss out on our certification course!
Fri, Jan 12, 8:30am - Fri, Jan 12, 4:30pm
Mental Health First Aid® is an 8-hour national certification course that is designed to teach the layperson the skills to recognize the signs of a mental health or substance use disorder crisis, identify community resources, and link individuals in need of treatment and support to the proper resources. An in-person skills based course, Mental Health First Aid® teaches participants a 5-step action plan that can be used to help those in need. 
Open to all students, faculty, and staff! 
Please RSVP by sending an email to jmungo@umbc.edu by Tuesday, January 9.