Health Education
---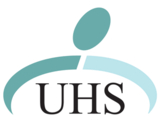 UHS's Student Health Advisory Committee
The Student Health Advisory Committee (SHAC) of University Health Services (UHS) is now accepting applications! 
The mission of SHAC is to serve as a liaison between the student body and UHS administration by representing student health concerns and by promoting health services on campus. SHAC should act as a student group for individuals interested in promoting health services issues and gaining leadership development skills in order to represent all groups of the student body and voice student concerns to UHS staff and administrators. 
Both undergraduate and graduate students are welcome to apply. Accepted students must commit to a minimum of 1-year on the committee, and must attend meetings on the following dates this fall:
An application is attached to this post. The application deadline is Monday, Oct. 6th. For more info or to submit an application, contact Mickey Irizarry at pirizarry@gmail.com or 410-455-3752.
---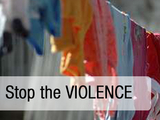 October is Relationship Violence Awareness Month, and here at UMBC we take relationship violence prevention extremely serious. There is an entire month's worth of great events and programs happening during the month of October and we hope that you will support our campus by being present at some of them. 
---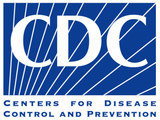 The Centers for Disease Control and Prevention (CDC) issued a warning to avoid nonessential travel to the West African nations of Guinea, Liberia, and Sierra Leone. This Level 3 travel warning is a reflection of the worsening Ebola outbreak in this region. For more information, please visit the website link provided. 
---
Add your event to our calendar!
If your student organization or class is hosting an event related to Relationship Violence Awareness sometime during the month of October, please contact pirizarry@umbc.edu to have your event added to our official Calendar of Events for RVAM, sponsored by University Health Services and The Women's Center. We always welcome collaboration! All event details must be submitted by September 12th.
---
New Resource for College Campuses
A new website resource is available to all college campuses. It provides information for students, schools, and anyone interested in finding resources on how to respond to and prevent sexual assault on college and university campuses and in our schools. Visit the website to find a crisis service, learn more about your rights and how to file a complaint, and view a map of resolved school-level enforcement activities.
"Sexual violence is more than just a crime against individuals. It threatens our families, it threatens our communities; ultimately, it threatens the entire country. It tears apart the fabric of our communities. And that's why we're here today -- because we have the power to do something about it as a government, as a nation. We have the capacity to stop sexual assault, support those who have survived it, and bring perpetrators to justice."
-- President Barack Obama, January 22, 2014 
"Freedom from sexual assault is a basic human right… a nation's decency is in large part measured by how it responds to violence against women… our daughters, our sisters, our wives, our mothers, our grandmothers have every single right to expect to be free from violence and sexual abuse." 
-- Vice President Joe Biden, January 22, 2014
Want more info? UMBC Resources for Sexual Assault & Relationship Violence include: