Health Education
---
Importance of Vaccinations & Safe Travel
The recent outbreak of Meningitis B at Princeton University in New Jersey has sparked a lot of fear among college campuses across the country. Students, faculty and staff should be aware that there are many forms of meningitis and that the form in the Princeton case is not common in the United States. 
All students living on college campuses, including UMBC, are required to show proof of or sign a waiver to opt out of receiving the vaccination for meningitis. The vaccine given to students in the US protects against four types of bacterial meningitis(A, C, Y and W-135), however, it does not cover the B type.
"Group B meningitis is a strain of the bacterial form of the disease that is rare in the United States. Symptoms can include stiff neck, headache, fever, vomiting, rashes, sensitivity to light and confusion. Untreated, the disease can lead to complications such as hearing impairment, brain damage, limb amputations and death." - CNN
"Bacterial meningitis is a dangerous infection of the protective membranes that cover the brain and the spinal cord, known as the meninges. It is spread through respiratory droplets or secretions exchanged through close contact such as coughing or kissing." - NBC 
The CDC and Princeton officials have approved an emergency importation of a vaccine not yet approved in the US to be offered to the Princeton campus in order to halt the outbreak from spreading further.
UMBC students who have questions about the required vaccines for our campus should refer to the Immunizations page on the UHS website. 
---
Before Diet & Exercise, Know Your Baseline!
With a Body Composition Screening, you'll be able to determine your BMI & body fat percentage. FREE to all students, faculty, & staff. For more info or to make an appt. contact 410-455-1558 or galli1@umbc.edu.
---
Enrollment started Oct 1 - Visit HealthCare.gov to start!
HealthCare.gov is your best source of information about the Marketplace. You can read information 
that pertains to you, print checklists, and watch videos to help you get ready to apply and enroll. 
You can explore every qualified health plan in your area, and fill out an application 
when you're ready. You'll be able to take control with better information, including details about 
benefits and prices presented in clear language you can understand, so you'll know what your 
premiums, deductibles, and other costs will be before you make a choice. 
Once you've decided on a plan, you don't need to go anywhere else. Starting on October 1, you'll be 
able to enroll in the Marketplace directly for coverage that begins as soon as January 1, 2014. 
Want help or need more information? 
As you explore your options on the Marketplace, you may want to get some help. You can participate 
in an online web chat on the website; or call a toll free number, 1-800-318-2596 (TTY: 1-855-889-
4325), to speak with a trained customer service representative; and there will be people close to
campus who can give you personal help with your choices. 
Visit HealthCare.gov now to get all the information you need about the Marketplace. Come back anytime after 
October 1, fill out an application and enroll. It's that easy. 
University Health Services can also meet with you to discuss healthcare options and our student health insurance plan. To talk with a health insurance specialist at UHS, call 410-455-2542. 
---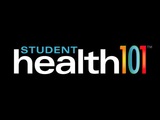 As a service to the UMBC community, we are providing an online subscription to Student Health 101 our students and their families. Student Health 101 is a monthly health and wellness magazine just for students and their families. Each issue contains valuable information that will help students make better decisions and can help us gain a better understanding of the health and wellness challenges that face today's students.
Student Issue: http://readsh101.com/umbc.html.
Parent Perspective: http://readsh101.com/umbc-pp.html
So why should you read Student Health 101?....
- There are monthly prizes worth up to $1,000. Enter to win today!
- Recipes to keep both you and your wallet satisfied with the UCookBook!
- Learn skills through interactive info. Give your health, relationships, and academics a boost!
- Activities to lower stress and keep you moving with FitnessU!
- Watch other students' experiences and share yours with StudentViews!
For questions about this subscription or if you have any comments or feedback, please direct them to parora@umbc.edu. 
---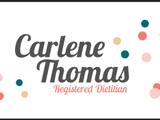 Do you have questions about nutrition you would like answered by an expert? Carlene Thomas is our campus resource to answer any questions you may have! Contact Carlene about any allergies, weight control, healthy eating, chronic illness management, and more! Her email is umbcrd@umbc.edu.