Health Education
---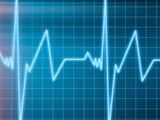 What To Know & UMBC Resources
The Centers for Disease Control has issued an official health advisory regarding the multi-state measles outbreak which began in southern California in December 2014. To read the full report, please click
here
. 
UMBC requires ALL students to provide proof of proper measles immunization. In addition, University Health Services does offer the measles vaccine. If you are unsure of your vaccination status or you would like more general information, please contact our front desk at 410-455-2542. 
University Health Services is open Monday - Friday, 8:30-am-5pm, and is located on the ground floor of Erickson Hall. Our services are available to all UMBC students, faculty and staff. 
---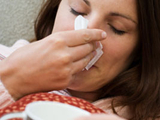 Stay Home and Rest Up!
The spring semester has just started at UMBC, but we are knee-deep in cold/flu season. With our busy schedules, multiple commitments and conflicting priorities, it can be difficult to find time to take care of ourselves and our health - especially when we get sick. University Health Services encourages students, faculty and staff to remember the importance of self-care while feeling sick - it will speed up your recovery so you can get back to class/work sooner, and you can also help prevent the spread of illness to others around you.  For persons fighting the flu, the "CDC recommends that you stay home for at least 24 hours after your fever is gone except to get medical care or other necessities. Your fever should be gone without the use of a fever-reducing medicine, such as Tylenol®. You should stay home from work, school, travel, shopping, social events, and public gatherings." 
Here are 5 Steps to take if you do happen to get the flu, as recommended by the CDC:
- Stay at home and rest. -  Avoid close contact with well people in your house so you won't make them sick. - Drink plenty of water and other clear liquids to prevent fluid loss (dehydration). - Treat fever and cough with medicines you can buy at the store. - If you get very sick, are pregnant, or are 65 years or older, or are otherwise at high risk of flu-related complications, call your doctor. You might need antiviral drugs to treat flu. - You can see the CDC's full list of recommendations for flu treatment here. 
If you have not gotten sick yet, keep it up!
- Wash your hands regularly with soap and warm water, or use an alcohol-based rub if soap and water are not available. - Avoid close contact with those that are sick. If you are taking care of someone who is sick, check out the CDC's guidelines for caring for someone who is sick here.  - Sleep well. Persons who forego sleep on a regular basis can compromise their immune system and make them more susceptible to getting sick.  - Eat well. Eating a diet rich in vitamins, nutrients and minerals can help support your immune system.
Getting Seen at University Health Services:
If you would like to be seen by one of our medical providers at UHS we are open Monday - Friday, 8:30am-5pm, and are located on the ground floor of Erickson Hall. Our services are available to all UMBC students, faculty and staff. You can just walk-in to be seen, or you can call ahead and make an appointment which may help decrease your wait time, by calling 410-455-2542 (press "1" at the voice prompt). 
---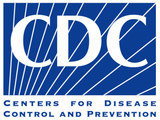 The Centers for Disease Control and Prevention (CDC) issued a warning to avoid nonessential travel to the West African nations of Guinea, Liberia, and Sierra Leone. This Level 3 travel warning is a reflection of the worsening Ebola outbreak in this region. For more information, please visit the website link provided. 
---
New Resource for College Campuses
A new website resource is available to all college campuses. It provides information for students, schools, and anyone interested in finding resources on how to respond to and prevent sexual assault on college and university campuses and in our schools. Visit the website to find a crisis service, learn more about your rights and how to file a complaint, and view a map of resolved school-level enforcement activities.
"Sexual violence is more than just a crime against individuals. It threatens our families, it threatens our communities; ultimately, it threatens the entire country. It tears apart the fabric of our communities. And that's why we're here today -- because we have the power to do something about it as a government, as a nation. We have the capacity to stop sexual assault, support those who have survived it, and bring perpetrators to justice."
-- President Barack Obama, January 22, 2014 
"Freedom from sexual assault is a basic human right… a nation's decency is in large part measured by how it responds to violence against women… our daughters, our sisters, our wives, our mothers, our grandmothers have every single right to expect to be free from violence and sexual abuse." 
-- Vice President Joe Biden, January 22, 2014
Want more info? UMBC Resources for Sexual Assault & Relationship Violence include:
---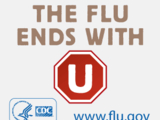 Healthy young adults get the flu too. Find out how to protect yourself and your friends. 
Easy steps to follow:
Get vaccinated if you haven't already
Wash your hands regularly with soap and water
Cover your cough/sneeze with a tissue or your arm sleeve
If you are sick, stay home from school and work to avoid spreading the illness to others