Health Education
---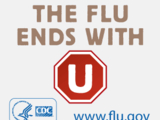 Healthy young adults get the flu too. Find out how to protect yourself and your friends. 
Easy steps to follow:
Get vaccinated if you haven't already
Wash your hands regularly with soap and water
Cover your cough/sneeze with a tissue or your arm sleeve
If you are sick, stay home from school and work to avoid spreading the illness to others
---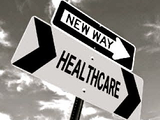 Enroll by February 15 for coverage starting March 1
HealthCare.gov is your best source of information about the Marketplace. You can read information 
that pertains to you, print checklists, and watch videos to help you to apply and enroll. 
You can explore every qualified health plan in your area, and fill out an application 
when you're ready. You'll be able to take control with better information, including details about 
benefits and prices presented in clear language you can understand, so you'll know what your 
premiums, deductibles, and other costs will be before you make a choice. 
Want help or need more information? 
As you explore your options on the Marketplace, you may want to get some help. You can participate 
in an online web chat on the website; or call a toll free number, 1-800-318-2596 (TTY: 1-855-889-
4325), to speak with a trained customer service representative; and there will be people close to
campus who can give you personal help with your choices. 
Visit HealthCare.gov now to get all the information you need about the Marketplace. 
University Health Services can also meet with you to discuss healthcare options and our student health insurance plan. To talk with a health insurance specialist at UHS, call 410-455-2542. 
---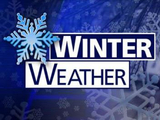 The polar vortex may be starting to leave our area, but that doesn't mean we're out of the cold just yet. Winter weather predictions for this season in Maryland show frigid temperatures and extreme weather conditions continuing through March. It is important to take precaution in these circumstances to make sure you and your family, friends, pets and home are all safe. 
Check out the CDC's Extreme Cold Prevention Guide and Winter Weather article attached to this post.  
If you see a homeless person out in the cold, practice your Green Dot skills and report them to a local hotline so they can be taken to a shelter. In the Baltimore area, you can call 311, and in Washington DC area, you can call the hypothermia hotline at 1-800-535-7525. 
Feeling sick or under the weather? Get checked out at UHS! We are open throughout the winter term with normal hours, Mon-Fri, 8:30am-5pm. 
---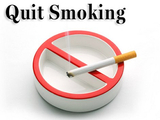 Start the New Year off on a Healthy Note and Quit Smoking!
The Baltimore County Department of Health sponsors FREE smoking cessation classes all over the local community. Classes for this spring have been announced and are open to the public. Please see the attached document for a listing of all classes. The closest class to the UMBC campus will be held at CCBC Catonsville on Tuesday evenings from 6-7pm from February 18th through April 1st. For more information about smoking cessation courses or smoking cessation products such as nicotine replacement therapies or Rx Chantix, please contact our Health Education Coordinator, Mickey Arora, at parora@umbc.edu or 410-455-3752. 
---
Importance of Vaccinations & Safe Travel
The recent outbreak of Meningitis B at Princeton University in New Jersey has sparked a lot of fear among college campuses across the country. Students, faculty and staff should be aware that there are many forms of meningitis and that the form in the Princeton case is not common in the United States. 
All students living on college campuses, including UMBC, are required to show proof of or sign a waiver to opt out of receiving the vaccination for meningitis. The vaccine given to students in the US protects against four types of bacterial meningitis(A, C, Y and W-135), however, it does not cover the B type.
"Group B meningitis is a strain of the bacterial form of the disease that is rare in the United States. Symptoms can include stiff neck, headache, fever, vomiting, rashes, sensitivity to light and confusion. Untreated, the disease can lead to complications such as hearing impairment, brain damage, limb amputations and death." - CNN
"Bacterial meningitis is a dangerous infection of the protective membranes that cover the brain and the spinal cord, known as the meninges. It is spread through respiratory droplets or secretions exchanged through close contact such as coughing or kissing." - NBC 
The CDC and Princeton officials have approved an emergency importation of a vaccine not yet approved in the US to be offered to the Princeton campus in order to halt the outbreak from spreading further.
UMBC students who have questions about the required vaccines for our campus should refer to the Immunizations page on the UHS website.