Health Education
---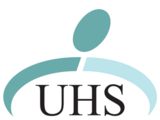 Applications Due Jan. 5th!
University Health Services Health Education Program Student Internship Program
Position:Marketing and Data Intern – Spring 2015
Preferred Skills:
Data entry experience

Basic data analysis experience

Graphic design experience

Experience with Mac, Microsoft Suite, and various Google Applications

Experience using/managing various social media sites such as Facebook, Twitter, Pinterest, Instagram, Snapchat, Tumblr, etc.

GPA of 2.5 or higher

Able to work 10-15 hours per week on tasks or projects
Objective:
The objective of this internship is to allow UMBC students the opportunity to develop their professional skills in an environment that fosters learning, teaching, and ingenuity. The skills and knowledge gained from this experience will help prepare students for future careers and can be applied in various professional settings.
Description:
This position is intended to serve as a supportive position to the work being done by the Health Education Program staff and the Peer Health Educators. The office is preparing to launch the 2015 National College Health Assessment (NCHA), a nationwide health inventory survey done through the American College Health Association (ACHA), which is implemented every two years at UMBC. The office also manages an online magazine called Student Health 101, which the intern will be expected to help launch weekly or monthly as well as generate custom content for. The intern will be expected to help manage the office's social media platforms as well as help generate a stronger, more relevant online presence, which other UMBC students can follow. Lastly, the intern will be expected to help design posters, flyers, and other media to advertise services and events sponsored by the Health Education Program and/or UHS. No prior health knowledge or expertise is required for this position.
Application Requirements:
Please submit a resume, 1 sample flyer/poster, and 2-3 professional references to Mickey Irizarry (pirizarry@umbc.edu), Health Education Coordinator, by Monday, January 5th. Applications will be reviewed and an in-person or phone/Skype interview will take place in mid-January. This person will be expected to start their internship hours the 1stweek of classes of the spring semester. 
---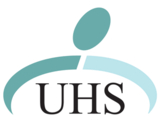 UHS's Student Health Advisory Committee
The Student Health Advisory Committee (SHAC) of University Health Services (UHS) is now accepting applications! 
The mission of SHAC is to serve as a liaison between the student body and UHS administration by representing student health concerns and by promoting health services on campus. SHAC should act as a student group for individuals interested in promoting health services issues and gaining leadership development skills in order to represent all groups of the student body and voice student concerns to UHS staff and administrators. 
Both undergraduate and graduate students are welcome to apply. Accepted students must commit to a minimum of 1-year on the committee, and must attend meetings on the following dates this fall:
An application is attached to this post. The application deadline is Monday, Oct. 6th. For more info or to submit an application, contact Mickey Irizarry at pirizarry@gmail.com or 410-455-3752.
---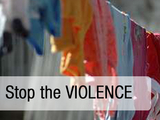 October is Relationship Violence Awareness Month, and here at UMBC we take relationship violence prevention extremely serious. There is an entire month's worth of great events and programs happening during the month of October and we hope that you will support our campus by being present at some of them. 
---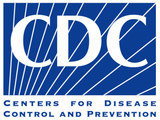 The Centers for Disease Control and Prevention (CDC) issued a warning to avoid nonessential travel to the West African nations of Guinea, Liberia, and Sierra Leone. This Level 3 travel warning is a reflection of the worsening Ebola outbreak in this region. For more information, please visit the website link provided. 
---
Add your event to our calendar!
If your student organization or class is hosting an event related to Relationship Violence Awareness sometime during the month of October, please contact pirizarry@umbc.edu to have your event added to our official Calendar of Events for RVAM, sponsored by University Health Services and The Women's Center. We always welcome collaboration! All event details must be submitted by September 12th.