Events
University Health Services participates in many programs and events throughout the year. If you or your student group are interested in co-sponsoring an event or program, please contact the Office of Health Promotion at 410-455-1558 or at uhs@umbc.edu.
---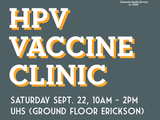 UHS will be open on Saturday to provide HPV vaccines
Sat, Sep 22, 10:00am - Sat, Sep 22, 2:00pm
Come to UHS to get your HPV vaccine!
Participants will be entered to win a FREE massage at UHS!
Human Papilloma Virus is the #1 Sexually Transmitted Infection in the US and can cause certain cancers and genital warts.  
CDC recommends everyone between the ages of 9 and 26 get the vaccine. 
It is a series of 3 shots over 6 months. 
Walk-ins or appointments are available.  Call 410-455-8091 to reserve your space. 


Contact UHS or go to the CDC's website for more information. 
---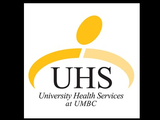 Sun, Oct 14, 8:00am - Fri, Oct 19, 5:00pm
Well Retrievers Week is designed to connect students with available resources for overall health and well-being. Be on the lookout for the events we have in store!
---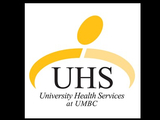 Mon, Oct 15, 5:00pm - Mon, Oct 15, 6:30pm
We're kicking off Well Retrievers Week with a suicide prevention screening. Come out to discuss mental health and what we can do on UMBC's campus to promote mental health awareness.
---
Tue, Oct 16, 4:30pm - Tue, Oct 16, 7:00pm
Are evening hours more convenient for you to get your flu shot? We have the perfect evening hours just for you to stop by! There will also be various health resources available to speak with you.
---
It's never too early to plan for your flu shot!
Wed, Oct 17, 11:00am - Wed, Oct 17, 2:00pm
Did you get your flu shot this year? If not, make sure you get it to stay safe for the flu season!
Save the date for next year's flu clinic! We can't wait to see you there! 
We'll have plenty of shots of information here as the date gets closer!