Health Promotion
---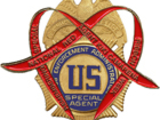 Commitment to a healthy, drug-free lifestyle
Hey Retrievers! 
UMBC is participating in the DEA's (Drug Enforcement Administration) annual Red Ribbon Week PSA Contest!  Red Ribbon Week is has since become an annual event demonstrating intolerance for drugs in our nation's schools, workplaces, and communities. Each year from October 23–31, people across the United States show their commitment to a healthy, drug-free lifestyle by wearing or displaying the Red Ribbon. 
This year's Campus Video PSA Contest theme is: Commitment to a healthy, drug-free lifestyle. 
 All students are welcome to submit their 30-60 second PSA using the following link: 
Red Ribbon PSA Contest
  by Nov 5, 2018. 
A campus winner will be selected and will go on to represent UMBC in the national Red Ribbon Week PSA Contest! The campus winner will receive a prize pack for their participation. National winning college or university will receive a plaque, $3000 to enhance the alcohol and other drug prevention efforts of their campus, and registration and accommodations for the 2019 NASPA Strategies Conference in Washington, DC. 
Contest Rules: 
To be eligible for judging, an entry must meet the following content and technical requirements: 
The PSA must be between 30–60 seconds. PSAs that exceed 60 seconds will be disqualified. 
The PSA must focus on the underlying message behind Red Ribbon Week and the commitment to a healthy, drug-free lifestyle. 
The PSA must include the mandatory end frame provided by DEA. https://www.campusdrugprevention.gov/sites/default/files/RRW_CampusVideoContest_endframe.jpg 
The PSA must focus on preventing alcohol abuse and drug abuse among college students. 
Entries that focus only on alcohol abuse or only on drug abuse will be disqualified. 
The PSA must resonate with its intended audience (i.e., college students) and inspire others to take action to prevent alcohol abuse and drug abuse among college students. 
The Entry must be uploaded to the entrant's own YouTube, Vimeo, or Daily Motion account and a link to the video must be provided as part of the Entry. 
The Entry cannot be previously submitted in a promotion of any kind or exhibited or displayed publicly through any means. 
Entrants must obtain all applicable consents, approvals, or licenses to submit their Entry. 
---
Hosted by the American Foundation for Suicide Prevention
Suicide prevention starts with everyday heroes like you. Join us on Saturday, April 28, 2018 at UMBC as we walk to fight suicide and raise awareness about mental health. Be a part of the movement turning hope into action, and create a culture that's smart about mental health. Funds raised at the walks will benefit the American Foundation for Suicide Prevention. 

There will be memorial activities to honor loved ones and resource tables to visit before and after the walk.
Our registration and the start of the walk will be at the Retriever Activities Center (RAC). We will end our walk back at the RAC. 
Parking is free in the Administration Garage that Saturday. 
Registration: 9am
Walk starts: 10am
Register today, create your team, and keep fundraising!!! Visit www.afsp.org/umbc today!
---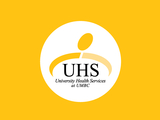 Are You Interested In...
Becoming more involved on campus? 

Educating your peers about sexual health, alcohol, drugs, stress, nutrition & other health 

Enhancing your public speaking skills?

Assisting with health education/promotion events on campus? 

Meeting new people, working on a team and having fun?
If this sounds like you, then apply to become a Peer Health Educator with University Health Services! 
If you are interested, please click the link above or below!
The deadline to apply is April 20, 2018! 
After a review of applications, qualified students will be 
called in for an interview. Thanks for your interest!
Apply here by April 20th: https://healthyretrievers.umbc.edu/apply/
---
Have a happy and healthy Spring Break, Retrievers!
We'll be closed Monday (3/19) and Tuesday (3/20), but we'll be back open for our regular hours 8:30 - 5pm on Wednesday to Friday (3/21 - 3/23)! 
Be sure to call us at 410-455-2542 to make an appointment! 
---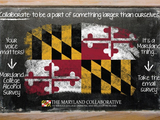 Win free wireless Beats earphones!
Would you like to win some free wireless Beats earphones? Check your email to see if you received an opportunity to share your experiences on the MD-CAS survey and get entered to win 1 of 2 pairs!
Your experiences are important to us, your voice matters. Take the e-mail survey for your chance to win!